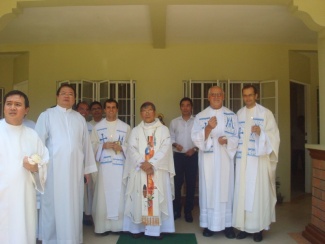 Last September 11th it was the birthday of the Bishop of Malolos. This is the diocese where we, the Sons of Merciful Love (F.A.M.), are working. We live and work here at 'Bahay Pastol' (that means 'House of the Shepherd') , the diocesan house for the priests and the formation. The works on the buildings in the compound are going on and, little by little, everything is taking shape. The premises are not done but the house where we are living is already over. That's why Bishop Jose F. Oliveros decided to celebrate his birthday here and to bless our dwelling place. We were delighted with the idea and honoured with the decision of sharing with us such a special day. Not only with us, but with the priests of the diocese, his relatives and friends who were invited too.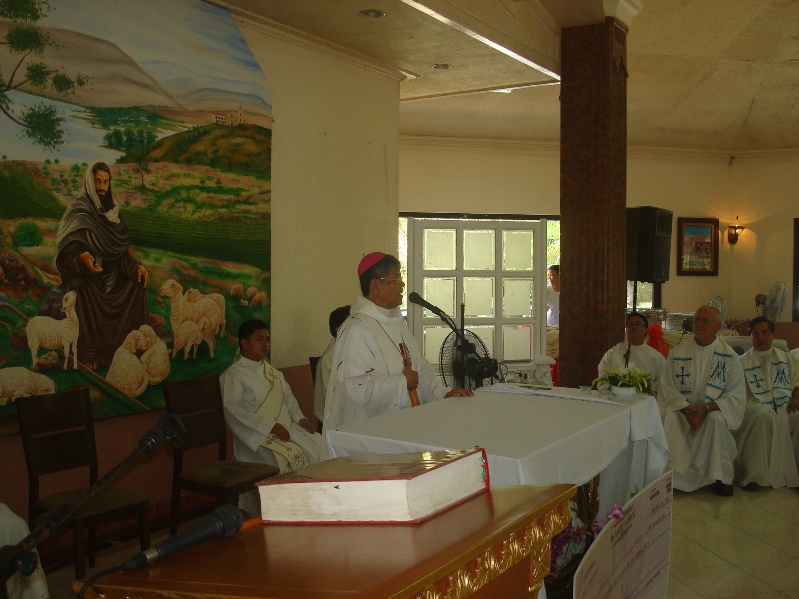 As the chapel was not ready, the celebration of the mass was held in the pavilion, that is, at the centre of the garden. During the Eucharist, the Bishop thanked the presence of all of us and, of course, our prayers. He explained that he had chosen Bahay Pastol for that day so that people could know about here. Besides, with the aim of making more people were aware of the activity and able to help on it. Thus, he was going to donate all he would receive for his birthday in order to conclude the whole place. That is, not only the house for us but the chapel, the hall and the dormitory as well. At the end of the mass we, FAM, were invited to speak about our charism, mission and to introduce the Novena written by our Foundress, venerable M. Esperanza.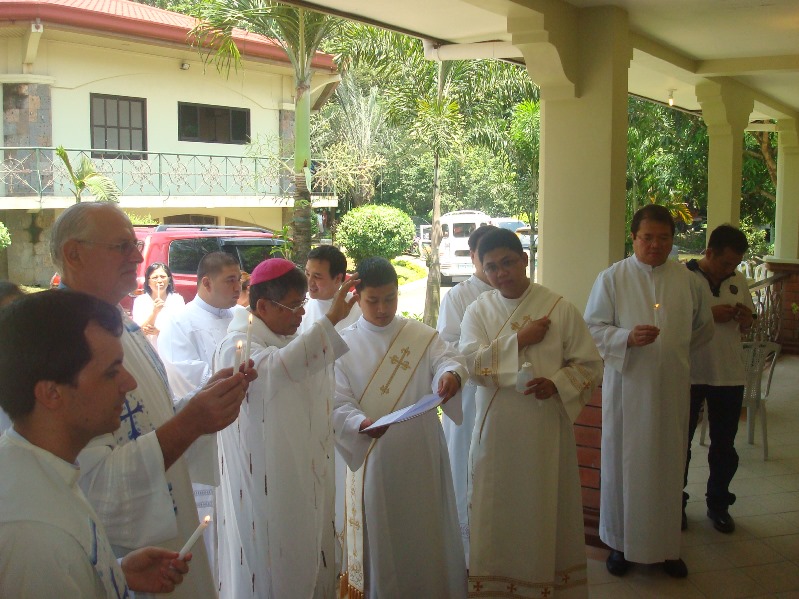 After the Eucharistic celebration, the Bishop followed by the people proceeded to the blessing of our house. The next appointment was at the table to share some good examples of Filipino gastronomy. It was a great day. We would like to express our gratitude to all the people who promised to remember and pray for us. We request the same to all and anyone of you who are reading this.